Allen's Foodmart
Recipes
https://www2.allensfoodmart.com/Recipes/Detail/2563/Herbed_Standing_Rib_Roast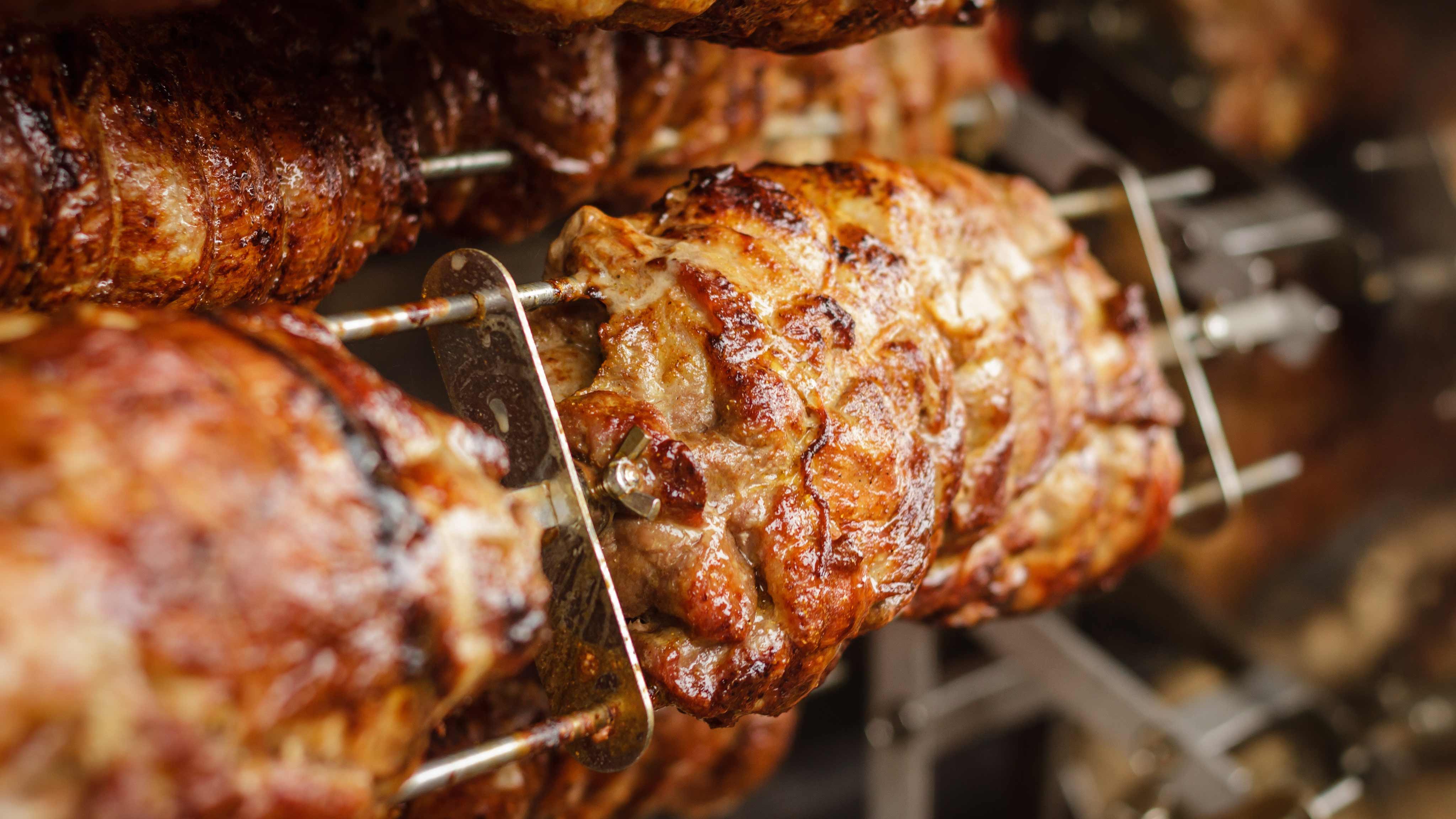 Herbed Standing Rib Roast
Customer Rating:
1 Ratings 1
Yield: 8 to 10 servings
Ingredients
1

standing rib beef roast (6-8 lbs. ), trimmed*

3
Tablespoons

minced fresh thyme

2
Tablespoons

olive oil

1
Tablespoon

dijon mustard

2
cloves

garlic, minced

1
teaspoon

salt

1
teaspoon

freshly ground black pepper

2
Tablespoons

flour

2
cups

beef broth

1
cup

red wine
Directions:
Heat oven to 350 degrees F. Place roast in shallow roasting pan.

Combine thyme, olive oil, mustard, minced garlic, salt and pepper; spread mixture over meat. Roast meat about 2 1/2 hours (see cooking times below**). Remove meat from oven, place on serving platter, tent with aluminum foil and let stand 15 minutes.

Prepare the gravy by removing all but 2 Tablespoons fat from pan drippings and set aside. Set pan on stove top straddling two burners set on medium heat.

Whisk flour and broth together until smooth and slowly add to pan drippings; cook for 1 minute, whisking constantly. Add remaining pan juices and red wine; bring to boil stirring until mixture has thickened. Serve gravy with roast.
*Ask butcher to cut ribs from meat, then place meat on top of rib rack and tie together.

**Medium Rare 2 1/4-2 1/2 hours (145 degrees)
Medium 2 3/4 - 3 hours (160 degrees)

Remove roast when temperature is 10 degreees below desired temperature. Let stand 15 minutes to continue cooking and for juices to be absorbed and set.
Please note that some ingredients and brands may not be available in every store.
Allen's Foodmart
Recipes
https://www2.allensfoodmart.com/Recipes/Detail/2563/